Indulge in a
Culinary Journey
Like No Other
Discover the unparalleled pleasure of dining "chez nous," in the exquisite yet inviting ambiance of our restaurant. While Marrakesh boasts numerous exceptional dining establishments, nothing compares to the unique experience that awaits you within our walls.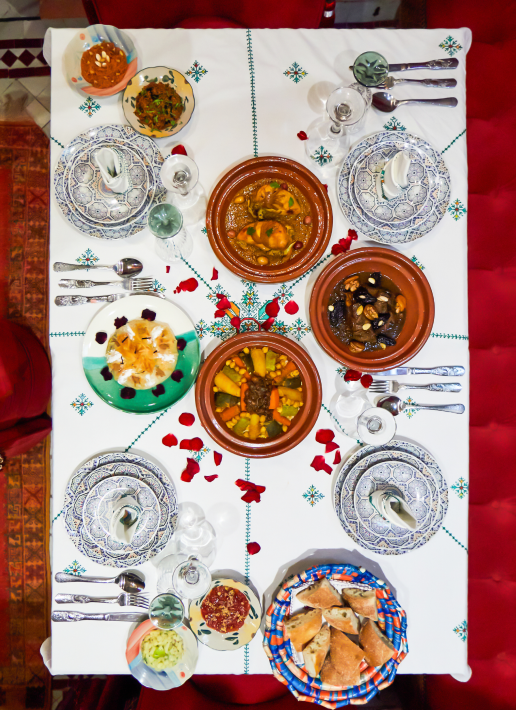 Immerse yourself in the culinary tapestry of Morocco at our esteemed restaurant, where every dish is crafted with passion and served with the warmth of Moroccan hospitality.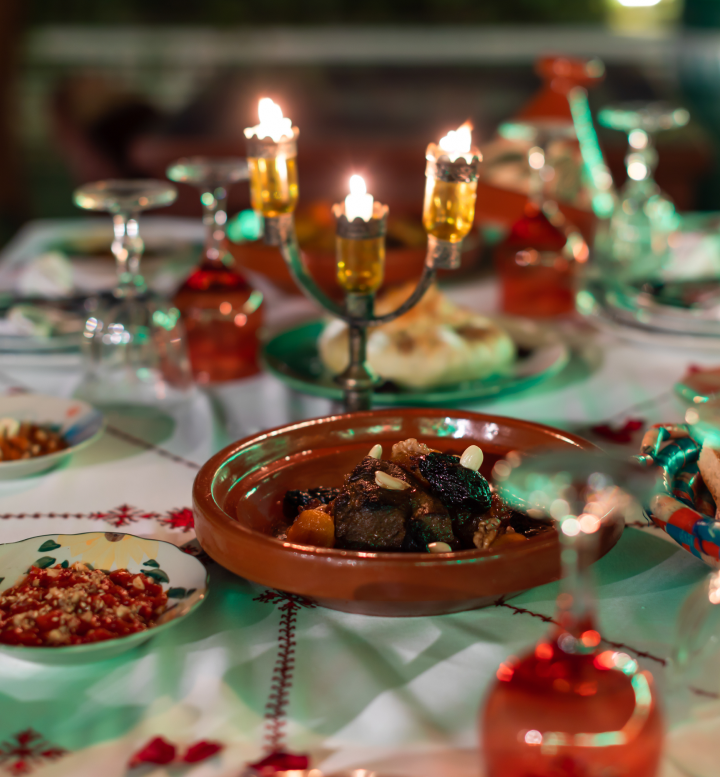 Savor the Authentic Flavors of Morocco
Delight in a wide selection of traditional Moroccan dishes that will transport your taste buds to new heights. From the aromatic Harira soup and fragrant couscous to tantalizing tagines featuring tender chicken or lamb with almonds, preserved lemons, or succulent apricots. Our menu also boasts mouthwatering options such as tangia, seafood pastilla, and spicy sardines, showcasing the diverse and rich culinary heritage of Morocco.
A Culinary Experience Tailored to You
Enjoy the convenience of a complimentary breakfast to start your day, and relish the flexibility of our relatively informal lunch menu and a thoughtfully crafted three-course dinner menu. To ensure the utmost freshness and quality, we kindly request our esteemed guests to select their preferred dishes in the morning. This allows our talented kitchen staff to source the finest ingredients from the bustling local market, guaranteeing an exceptional dining experience crafted just for you. Our chef is delighted to accommodate any dietary requirements or tailor the menu to your preferences, ensuring a truly bespoke culinary journey.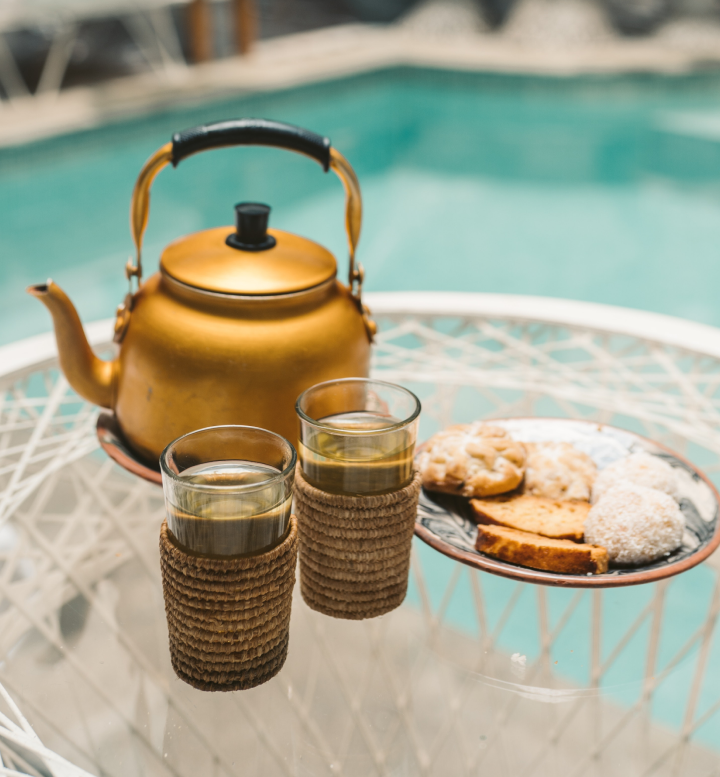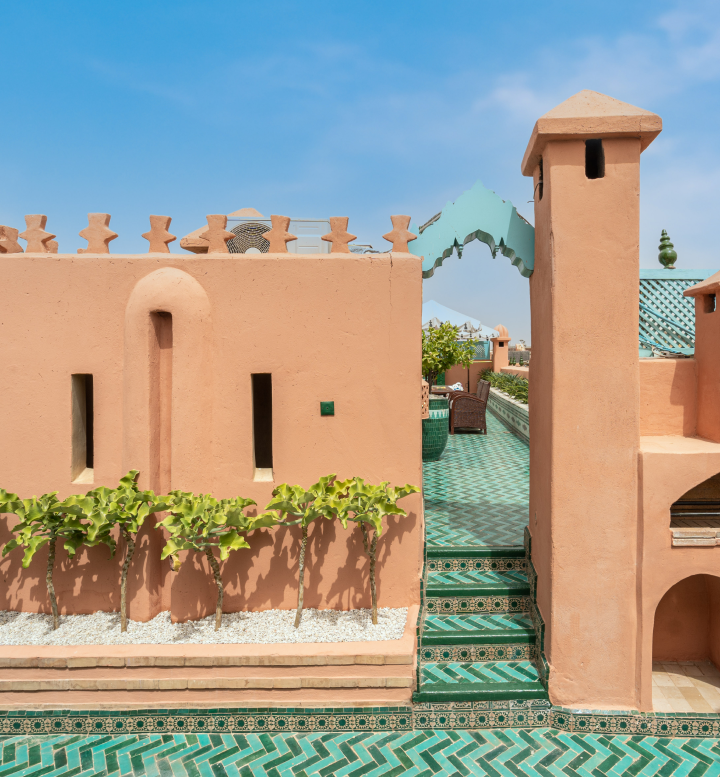 Unforgettable Rooftop Dining:
Immerse yourself in the enchanting ambiance of the Kasbah as you indulge in our delectable Moroccan cuisine on our captivating rooftop terrace. With its own tagine oven and grill, the terrace offers a truly immersive experience, where you can relish the flavors of Morocco while soaking up the exotic atmosphere and taking in the panoramic views.