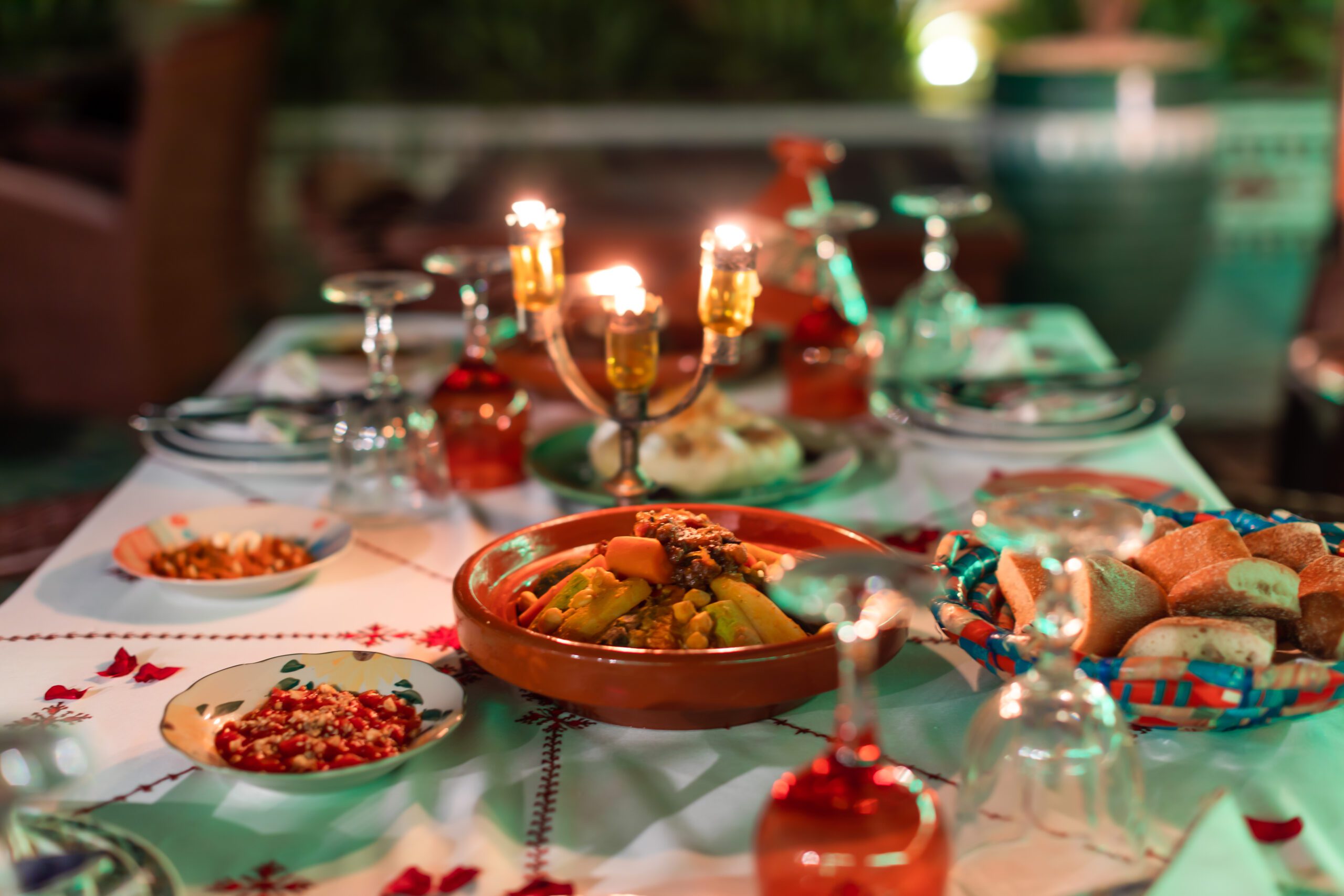 Marrakech, a city known for its vibrant culture and rich history, is also a culinary paradise that tantalizes the taste buds of travelers from around the world. In this article, we'll explore the top 10 restaurants in Marrakech, where you can indulge in a delectable journey through Moroccan cuisine.
1. Le Jardin: Located in the heart of Marrakech's medina, Le Jardin is a serene oasis offering a diverse menu of Moroccan dishes in a lush garden setting. Enjoy tagines, couscous, and freshly squeezed juices amidst the greenery.
2. Nomad: Nestled in the heart of the medina, Nomad is renowned for its modern twist on Moroccan classics. Dine on the rooftop terrace while enjoying panoramic views of the city.
3. La Mamounia: This iconic luxury hotel houses multiple dining options, including Le Marocain, where you can savor traditional Moroccan dishes in opulent surroundings. Don't miss the chance to explore the hotel's stunning gardens.
4. Dar Moha: Set in a beautifully restored riad, Dar Moha offers a fine dining experience with an ever-evolving menu of Moroccan fusion cuisine. The romantic ambiance and attentive service make it a favorite for special occasions.
5. Al Fassia: Known for its all-female staff, Al Fassia serves up authentic Moroccan flavors. Feast on classics like pastilla and lamb tagine in a cozy, traditional setting.
6. Le Foundouk: A hidden gem in the medina, Le Foundouk boasts a chic ambiance and a menu that combines Moroccan and international cuisines. The rooftop terrace is perfect for a romantic dinner.
7. Cafe Clock: This trendy café offers a relaxed atmosphere and a menu that blends Moroccan and international flavors. Try their famous camel burger and enjoy live music events.
8. Amal Women's Training Center and Restaurant: Dine for a cause at Amal, a restaurant that empowers disadvantaged women by providing them with culinary training. Savor Moroccan classics and contribute to a meaningful social initiative.
9. Le Comptoir Darna: Experience Marrakech's vibrant nightlife at Le Comptoir Darna, where you can enjoy belly dancing, live music, and an eclectic menu of Moroccan and international cuisine.
10. Le Salama: Set in a beautifully restored riad, Le Salama offers an enchanting dining experience. Their menu features Moroccan favorites, and the rooftop terrace provides splendid views of the city.
Conclusion: Marrakech's culinary scene is a fusion of tradition and innovation, and these top 10 restaurants embody the essence of Moroccan cuisine while catering to diverse tastes. From hidden gems in the medina to rooftop dining with panoramic views, each establishment promises a unique and memorable dining experience in the heart of Morocco's captivating city. Be sure to explore these gastronomic delights during your visit to Marrakech, and embark on a flavorful journey through this enchanting destination.